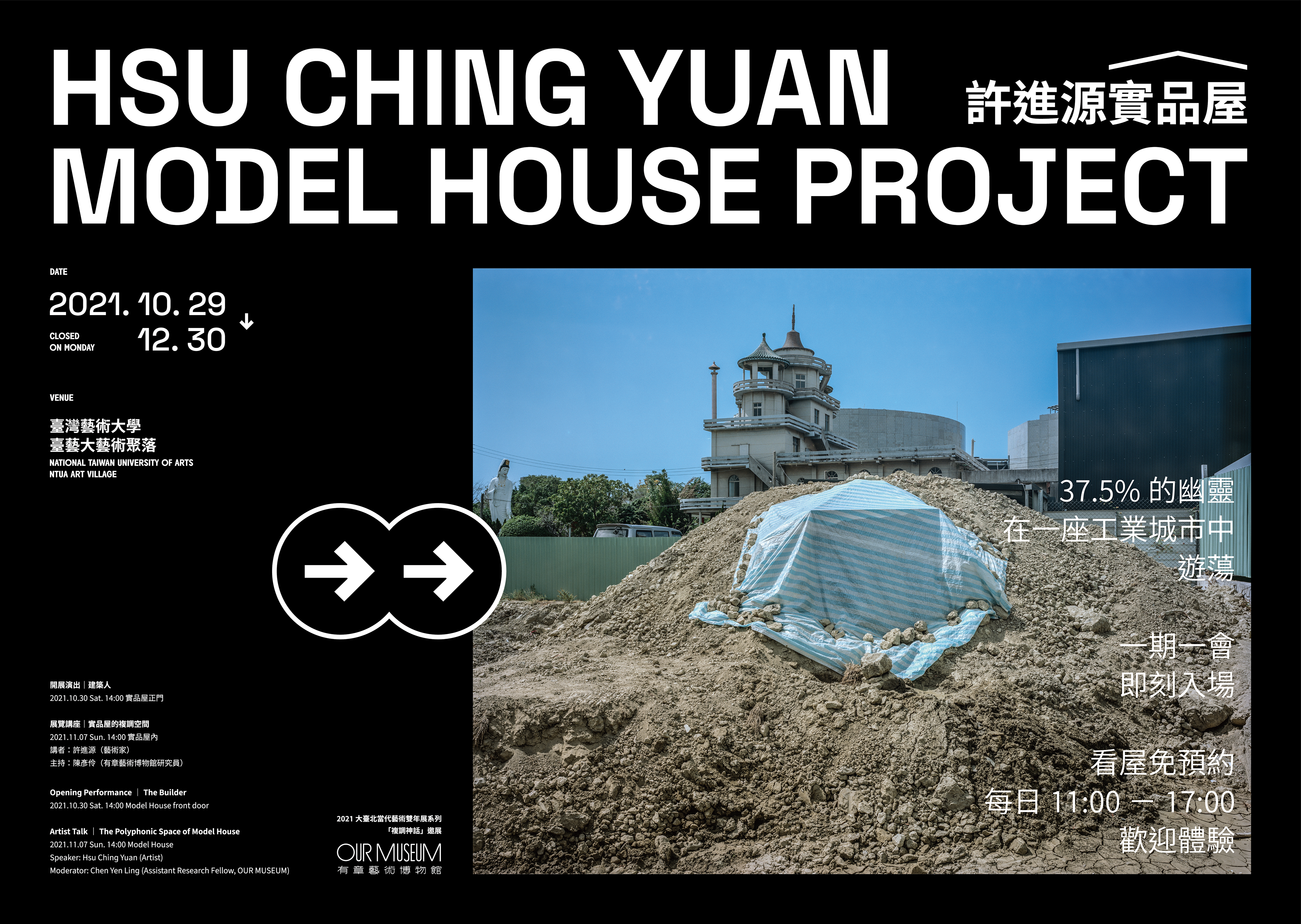 Hsu Ching-Yuan with his work

Hsu Ching-Yuan Model House Project

is part of the

2021 Great Taipei Biennial Series, Polyphony Myth

, where Hsu is invited  to exhibit in the NTUA Art Village and based in an old building, a former faculty and staff dormitory of Overseas Chinese High School. Leading his long-term crew, Hsu adopts his usual style of conversation with the workers where the two parties read each other's mind while constantly contend with each other. He transforms some of the engineering methods he previously employed in the construction industry into an approach of artistic creation, turning the old building into a "model house" of creative practice which invites the audience to walk in for an in-person experience.
Throughout the gradual transformation of the space, the artist creates several new artworks on-site and thereby expands his year-long contemplation of land and capital, of religion and society, and of human and nature, non-linearly tracing back his personal life history and the history of the island. Exhibited works include photographs, installations, documentaries and behavioral performances, composed of 12 scenes in total.
Date: Oct. 29 - Dec. 30, 11:00 - 17:00 (Closed on Mondays)
Venue: NTUA Art Village (No. 59, Sec. 1, Daguan Rd., Banqiao Dist., New Taipei City, Taiwan)
Opening Performance|The Builder
    Performer: Hsu Ching Yuan, Chen Guang Ren
Artist Talk|The Polyphonic Space of Model House
    Speaker: Hsu Ching Yuan (Artist)
    Moderator: Chen Yen Ling (Assistant Research Fellow, Our Museum)