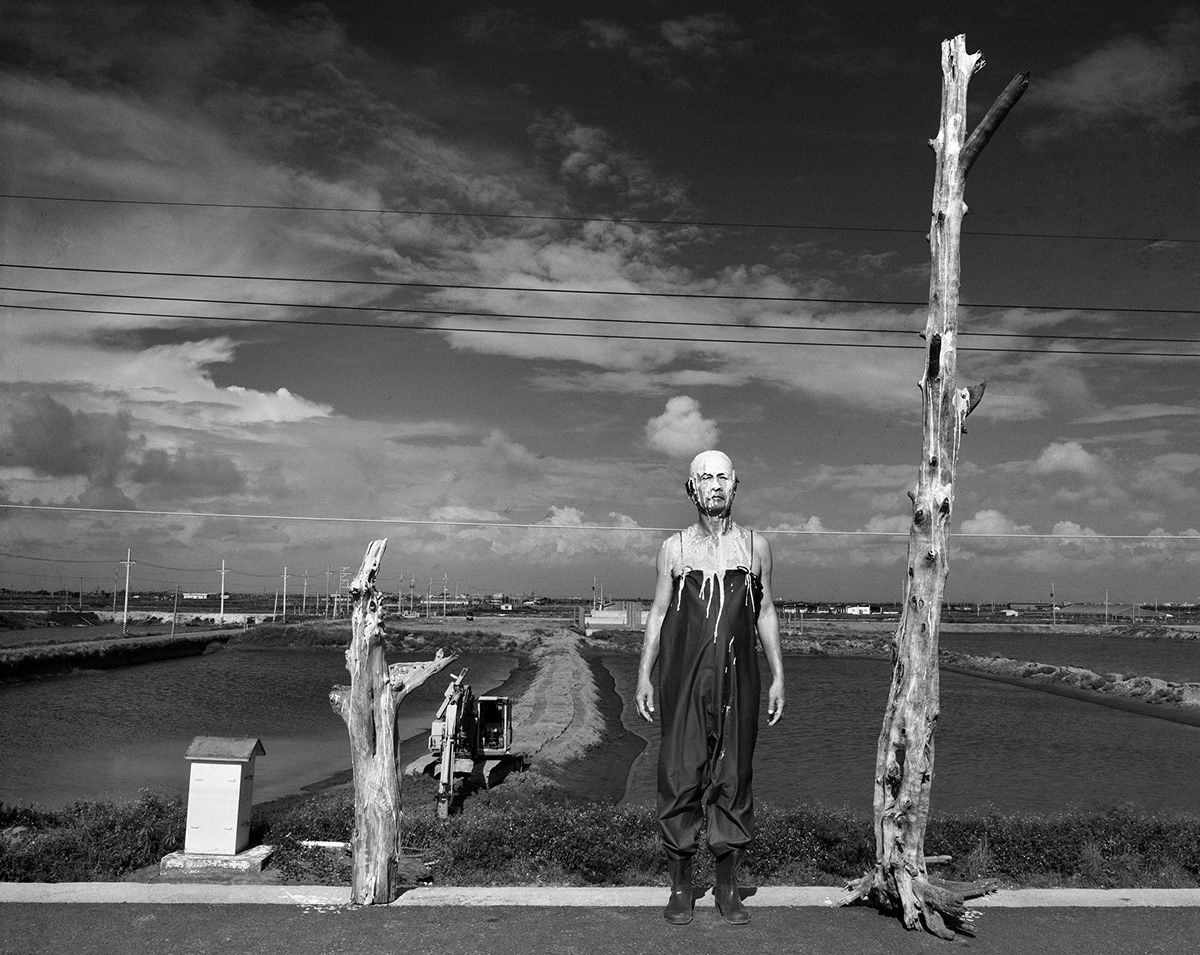 Born in 1956 in a fishing village on the Penghu archipelago off Taiwan, HSU Ching-Yuan's first contact with photography took place when he was a university student. In spite of a long interruption later on due to his endeavours as an entrepreneur in the real estate industry, Hsu picked up his camera again after his retirement in 2012. Re-exploring the subject when more than 50 years old, he incorporates his experience and wisdom in life into his works with a more intuitive approach. Adhering to traditional equipment with a constant search for experimental spirit and style, he stands out from the Taiwanese paradigm of photography where the others are either fostered by contemporary art training or learn by copying from the amateur photography community. In 2017, this uniqueness made him an unexpected first-prize winner of the most important new talent art award in South Taiwan – the Kaohsiung Award hosted by the Kaohsiung Museum of Fine Arts. 
Working together with a crew composed mostly of his ancient team during his real estate career, recently Hsu has dedicated more and more of his time to explore different art forms including video, performance and installation. His latest video work 
Allegories of Ocean
(2020) was the honorable mention for the Taipei Art Awards 2020, the most iconic contemporary art competition in Taiwan. Hsu lives and works in Kaohsiung, Taiwan. 
Institution Collection
2017   Kaohsiung Museum of Fine Arts,
Imprisonment
2020  Debt Space
(Kaohsiung)
,

Allegories of Ocean
2019   Debt Space (Kaohsiung), 
Debt Space
2016   Pingtung Cultural Center, 
Holding the Camera in Hand, Finding Beauty in Stones
2016   Kaohsiung Cultural Center, 
Holding the Camera in Hand, Finding Beauty in Stones
2012   Kaohsiung Medical University Chung-Ho Memorial Hospital, 
Lotus
2021  Our Museum, National Taiwan University of Arts, 
2021 
Greater Taipei Biennial of Contemporary Art Series
2020  Photo London Digital
2017   Taipei Art Photo Show
2020   Taipei Fine Arts Museum, 
Allegories of Ocean
 (video), Taipei Art Awards Honorable mention
2017   Kaohsiung Museum of Fine Arts, 
Imprisonment
, Kaohsiung Awards 
2016   The 20th Art Exhibition of Chiayi City, 3rd place in photography 
2015   Taitung Art Exhibition, 3rd place in photography 
2015   Da Dun Fine Arts Exhibition of Taichung City, Award of Merit in photography 
2012   Huang Si Art Exhibition, Selected Work in photography 
2009   Huang Si Art Exhibition, Award of Merit in photography
2008   Huang Si Art Exhibition, Selected Work in photography