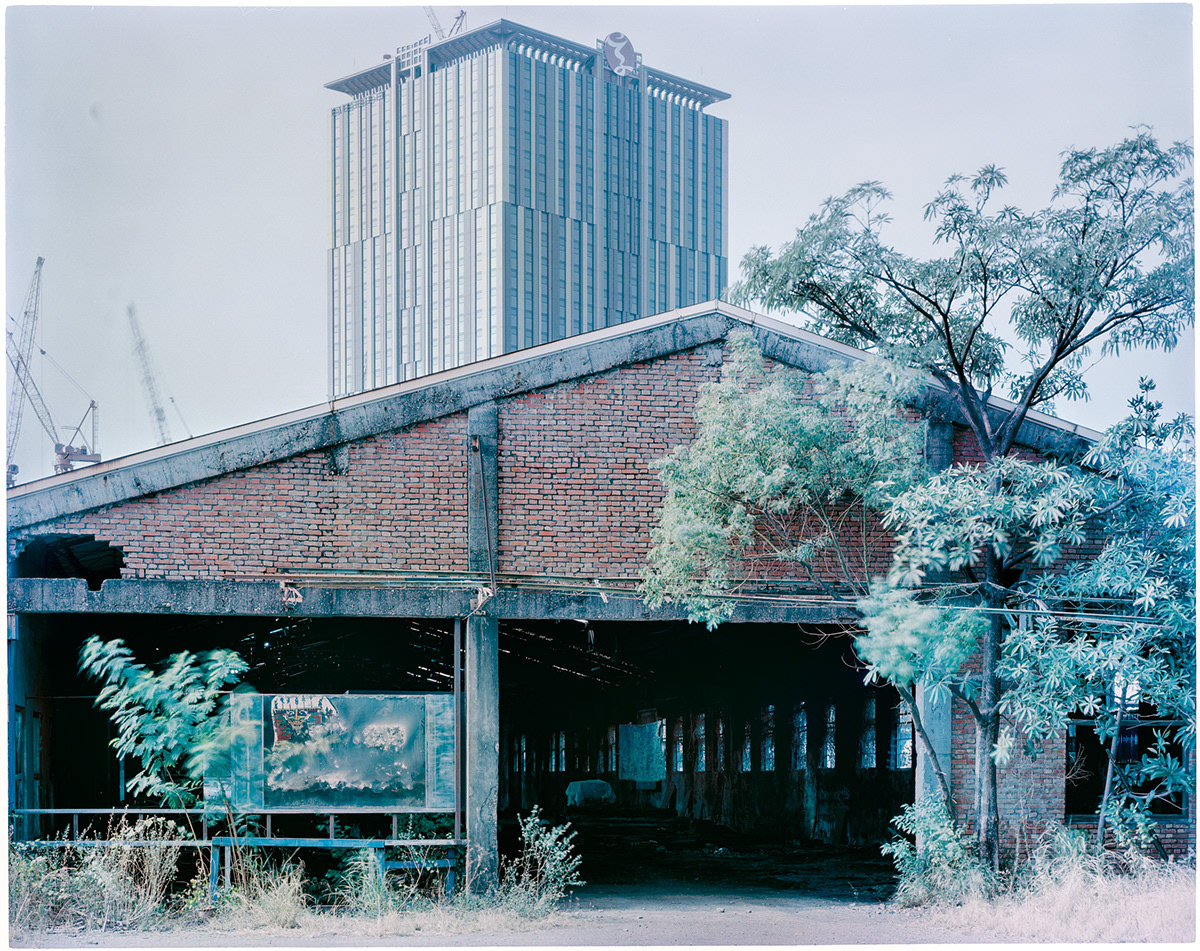 Debt Space
 is the first major solo exhibition since HSU Ching-Yuan won first prize at the Kaohsiung Award for his
Imprisonment
 series. Located in a deserted iron factory of 5000 square meters, Hsu has re-organized the place in a minimalist manner and turned it into an offbeat semi-open exhibition space. The works in this exhibition included:
A Tree fell, A House rose, Distance between Men and Nature, Coffin and Coffin, Untitled, The King Boat
. It mainly reflects the artist's contemplation and dialectic of the surviving and materialistic relation between mankind and nature, after having worked in real estate investment and development for thirty years. 
At the opening of the exhibition, apart from the 
performance 
conducted by the duo A-Ren and A-Xia from the artist's creation crew, the artist has also invited professionals from various disciplines, such as photography, architecture, heritage preservation and interior design, to attend to a magnificent 
Masters Forum
 which interlaced rich in-depth dialogues.