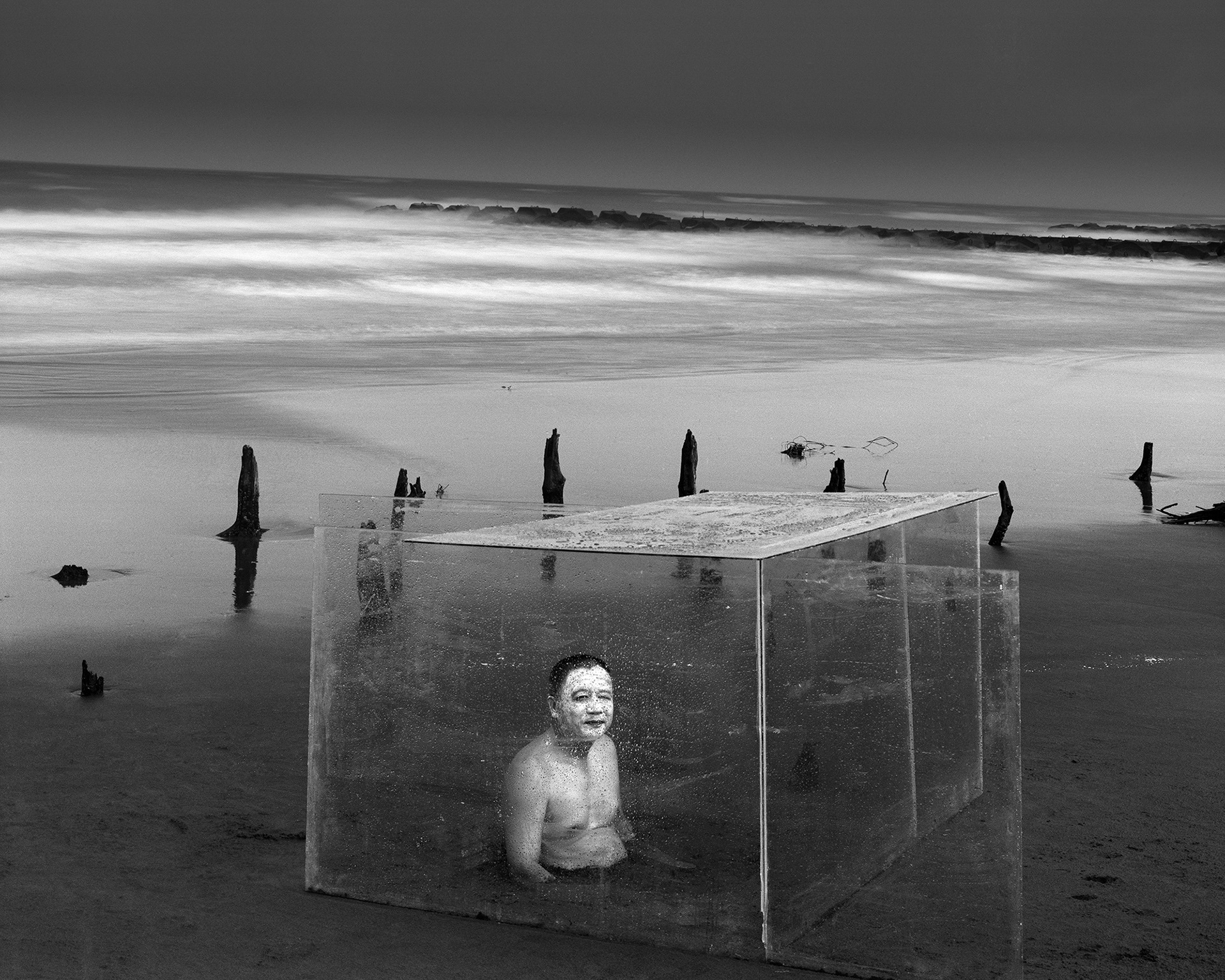 HSU Ching-Yuan's Theatre of Consciousness
Online

 Solo Show| Photo London Digital 2020
Presented by Galerie Frédéric Moisan, Paris
To adapt to the situation imposed by the Covid-19 pandemic, the acclaimed fair, 
Photo London
, which usually takes place in May was postponed until October this year, and is to run online in cooperation with the online sales platform Artsy. Selected and represented by the Parisian 
Galerie Frédéric Moisan
, the Taiwanese artist 
HSU Ching-Yuan
 is to showcase as planned ten pieces of his work in both black/white and color, entitled "
Theatre of Consciousness
", created between 2013-2018. In the form of a subcons-cious photographic chronicle, the presentation demonstrates how the artist reveals his perspective of belief, and it highlights the relationship between men and their living environment. It also reinforces the values of inner visual expression. All works in this show are premiered for the first time in Europe. They are full of symbolism following on from those endowing him with the Kaohsiung Award in 2017 and his solo exhibition 
Debt Space
in 2019.
We can see from this show that HSU Ching-Yuan staged scenes of human consciousness, using symbolic objects such as dead wood and glass which are deeply linked with his personal life experience. All the scenery and objects in these works, achieved mostly on or around the south-western seashore of Taiwan, seem to be distant, yet also familiar. The shapes and bodies appearing in the works are liberated naturally from the artist's rich imaginary world. Everything seems to be taken from the real world, and yet they look estranged, situated on the other side of a parallel line. Expressing a unique consciousness narrative, the photographs are dotted here and there in a Beckettian style of absurdity and they fully express human confusion and helplessness in the face of the environment we all live in and the ridicule of the world. All the scenes are staged and composed with characters, mummies or mannequins, and always flooded with disorder and chaos: in HSU Ching-Yuan's theatrical world, the only certainty is the uncertainly of the unknown. All the pictures unfold between symbolism and narrative writing, and are born at the same time when the images appeared. They are mingled closely with the primitive intuition of human life and demonstrate the artist's pursuit of a form beyond both tangible style and photographic images
Galerie_Frédéric Moisan on 
Artsy
From Wednesday 7 to Sunday 18 October, with an invitation-only Preview on 5 & 6 October 2020.  
More works to discover on the site of the 
gallery.
​​​​​​​
Galerie_Frédéric Moisan | 
72 rue Mazarine - 75006 Paris